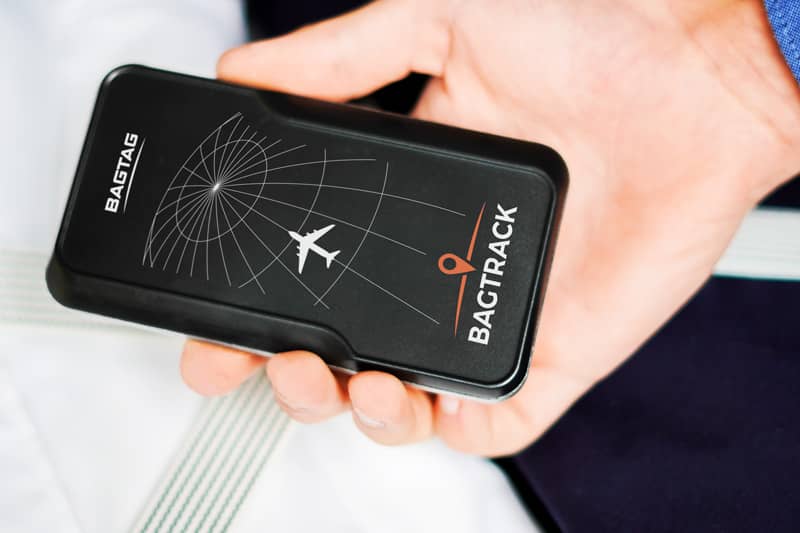 Amsterdam – BAGTAG announces BAGTRACK, a unique real-time luggage tracker and software platform which communicates the real-time location of your customer's luggage. Integrating with both airlines' and BAGTAG's systems, it enables airlines to provide better service to their passengers. BAGTRACK gives airlines and ground staff the ability to quickly retrieve misplaced bags and immediately schedule them on the next available flight. BAGTRACK will be available from Q2-2021.
Using BAGTRACK, passengers will get notifications about the location of their suitcase, whether or not it's on board their connecting flight and, if possible, at which carrousel to look for when arriving at their final destination. BAGTRACK provides travellers with peace of mind when travelling with luggage.
BAGTAG, in collaboration with international travel network InsideFlyer, has surveyed 1,500 travellers throughout Europe on changes travellers want to see when travelling with checked baggage. Two thirds of the respondents stated they would be willing to spend extra budget per flight, if it would give them a less stressful travel experience.
Partnership BAGTAG – Versa
For the introduction of this baggage tracking solution, BAGTAG has partnered with Versa, a Dutch technology provider. Versa has developed both the tracker and tracking platform in cooperation with major airlines, which have concluded successful trials. The Versa tracker is the only luggage tracker designed with the sole purpose of tracking a bag on a flight and uniquely integrates with the leading baggage management systems. The tracker contains a patented automatic flight mode to comply with the most stringent aviation regulations.
"Having successfully introduced our market-leading electronic bag tag (EBT) with partner-airlines, we feel it's now time to take the next step towards an even more complete proposition for the passenger", says Jasper Quak, Managing Director of BAGTAG. "While faced with the greatest crisis our industry has ever seen, now is a time for preparing the best possible solutions for our customers. Our cooperation with Versa provides exactly that and we expect our customers will enjoy all combined benefits."
Pricing and availability
Airlines and other companies in the aviation industry interested in offering this unique tracking solution to their customers can contact BAGTAG for more information on pricing and availability.